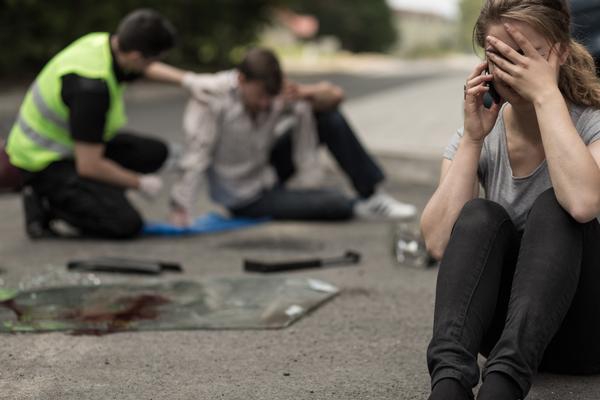 Washington Pedestrian Accident Attorneys
One of the best things about living in Seattle is how pedestrian-friendly it is. The Seattle Department of Transportation even has a long-term action plan in place to make Seattle the "most walkable" city in America. However, there are still plenty of drivers on our streets and because of that, pedestrians will frequently end up as innocent, injured victims in accidents caused by negligent motorists.
Were you in a crosswalk when an SUV decided to blow through the red light? Did a car come out of a driveway and hit you on the sidewalk? If you were in a pedestrian accident in or around Seattle, the Washington state personal injury law firm of Max Meyers Law is here to help. We know how devastating an accident can be, both physically and emotionally, and we want you to have the opportunity to heal and move forward.
Call the office of Max Meyers Law today at 425-399-7000 for a FREE, no obligation consultation.
A Washington State Pedestrian Accident Attorney With a Passion For Safety
Pedestrian crashes happen more frequently in large cities due to the higher traffic volumes. Rural parts of Washington have their own set of challenges for pedestrians. Rural towns or areas often don't have sidewalks, shoulders or pathways for safe pedestrian travel. Many crosswalks at intersections won't be marked.
Winter months see more pedestrian-related crashes and fatalities due to the shorter days. Weekends can be especially dangerous for pedestrians, over 50% of pedestrian accidents happen from Friday to Sunday. These pedestrian accidents are all different, but the more common types we see are:
Hit while crossing the street in a marked crosswalk
Hit-and-run accidents
Cars turn right on a red light and don't see pedestrians in a crosswalk
A motorist doesn't see or ignores the pedestrian and pulls out right into his path
Child crosses street in an unmarked crosswalk
In addition to Attorney Max Meyers' experience with Seattle pedestrian accident cases, he has lived in Western Washington his whole life and knows the challenges pedestrians face in our local cities and towns.
Seattle Pedestrian Accident Injuries and a Law Firm That Will Fight For You
Seattle is a beautiful city to explore on foot, but in doing so means that you have no protection from cars, truck, buses and other vehicles that aren't following the rules of the road. It is also alarming how many injured pedestrians we meet that were lawfully crossing the road in a crosswalk at the time of their accidents.
When cars hit pedestrians, their injuries are often extremely serious and may require months or years of treatment and rehabilitation. Many people will never be the same again and some may not even survive. Injuries in pedestrian accidents include:
Head Injuries & Traumatic Brain Injuries (TBI)
Broken ankles or feet
Extreme leg trauma, fractures requiring surgery
Spinal cord injuries or paralysis
Abdominal trauma and internal bleeding
Contact Our Pedestrian Accident Law Firm for a Free Consultation
Even if you're not sure you need an attorney at this point, give Max Meyers Law a call. Your first consultation with us is completely free, so even if you aren't going to require legal assistance, we can still give you our professional advice and try to help you get fair compensation for the injuries you or your loved one sustained.
If you've suffered injuries from an auto accident, contact our offices today or call us at 425-428-6052 to schedule a free consultation, we have proudly serviced clients throughout Bothell, Kirkland, and the surrounding areas.