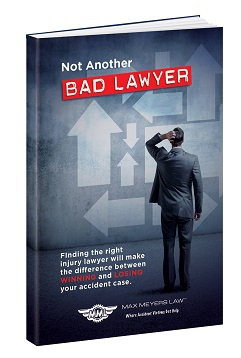 Get This FREE Book To Learn How Finding The Right Injury Lawyer Will Make The Difference Between WINNING and LOSING Your Accident Case!
Learn about the Three Initial Mistakes to Avoid After an Accident
The Top-Secret Qualities You Should Look for in a GREAT Personal Injury Attorney
A Complete Step-By-Step Guide to The Kind Of Fees Your Attorney Will Charge And What Will Be Expected From You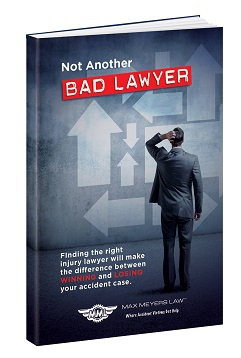 Not Another Bad Lawyer
Request Your Free Book Today!
Read this FREE book before calling another attorney or talking to the insurance company! There are many tactics insurance companies use to frustrate, confuse and wear you down so that you will accept less for your injury claim. The success of these tactics has allowed insurance companies to hold back on fair settlements until you can show them you are ready, willing and able to go to trial. Do not be discouraged by this! You CAN get fair compensation for your injuries and beat the insurance industry at its own game. But it may take some time and effort. You have taken a wise step by requesting your FREE copy of this book.
Not Another Bad Lawyer is loaded with information that is helpful to anyone who is looking to find the right injury lawyer for their accident case. If you have been the victim of a motorcycle, car, bicycle or pedestrian accident, this book is perfect for you.
*FREE book for Washington residents only.